Ilya S. Savenok/Getty Images
Before playing the beloved Steve Rhoades in "Married… with children", actor David Garrison had mainly turned to theater and Broadway. Among his many roles, Garrison has played Bruce Ismay in "Titanic," the Wizard of Oz in "Wicked," and the police sergeant in "The Pirates of Penzance" (via Broadway World). In 1980, he was nominated for a Tony Award for Best Performance by an Actor in a Featured Role in a Musical for "A Day in Hollywood/A Night in the Ukraine" (via his official website).
That same year, Garrison starred in the TV movie "A Day With Conrad Green (via IMDb), which launched his screen career. However, he soon starred alongside a young Jason Bateman in the short-lived sitcom NBC runtime "It's Your Move," created by Ron Leavitt and Michael Moye, creators of "Married… With Children." While "It's Your Move" only lasted one season, Garrison forged a strong bond with Leavitt and Moye, who invited him to shoot the pilot for their new show on Fox."None of us had a clue that [the show] would become such a hit," Garrison told getTV.
David Garrison starred in Broadway productions of Titanic and Wicked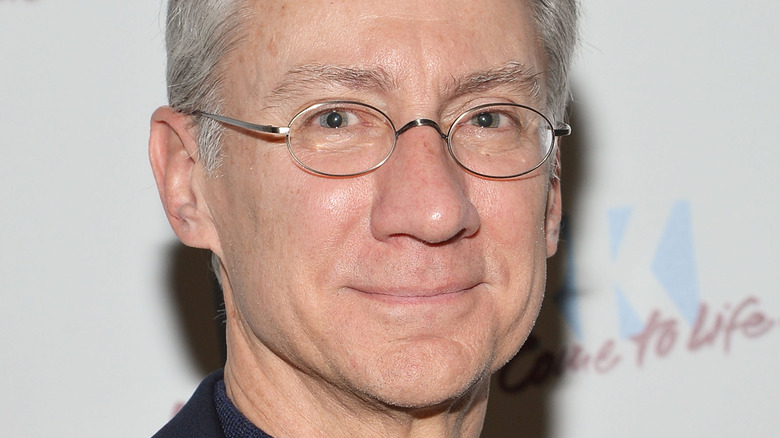 Mike Coppola/Getty Images
David Garrison quickly became Al Bundy's neighbor and best friend, Steve Rhoades. He continued to be until he was kicked out of the fourth season. That's when Garrison decided to quit 'Married… with Children,' in part because of the long commute from New York to Los Angeles he would take regularly and a desire to return to acting (via getTV) . But he didn't completely say goodbye to the show, and he would return from time to time throughout the series.
With his obligation to Fox over, Garrison returned to his hometown of New York and returned to what he loved most – performing on stage. In 1997, he starred in the Broadway production of "Titanic" (via Playbill), followed by "Bells Are Ringing" and "Wicked." But Garrison couldn't stay away from screen work for long, and returned to television in 2000 in an episode of "Welcome to New York" (via IMDb).
Garrison wouldn't say no to another TV regular role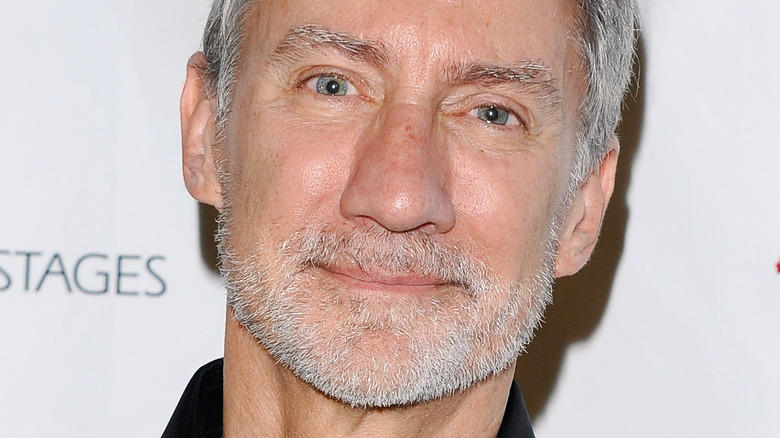 Countess Jemal/Getty Images
After numerous roles on shows like "Family Law," "Sabrina the Teenage Witch," and "That's Life" (via IMDb), Garrison had appeared in three episodes of "The Practice," in addition to four episodes on "The West. ". Wing" and "Law & Order". As for his more recent TV projects, Garrison starred in some very big shows between 2013 and 2017, including "The Good Wife", "30 Rock", "Madam Secretary" and "Unbreakable Kimmy Schmidt".
As for why he didn't return to a big commitment like "Married…with Kids," Garrison found it easier to get in and out of shows. "There's a lot more television work in New York today than there was during the years of filming 'Married…With Children,' so it's easier to get work from 'guest, even if you have a full program,' he said. says getTV. But that doesn't mean he would say no to a regular role. "If a good, permanent role in a New York-based series arises, I'd be happy to pursue it."
For now, however, Garrison has ventured into the realm of directing. He produced an opera performance for the Merola Opera Program in 2021 (via Opera Wire). He previously said in a masterclass that it was "the next logical progression" for him (via YouTube).