In southern Tunisia, fishermen regularly rescue boats full of stranded migrants. For them, crossing an overloaded boat is now part of their daily "routine", as is finding corpses floating in the water.
Slah Eddine Mcharek sits on the terrace of a cafe in Zarzis, a small coastal town in southern Tunisia. The 53-year-old fisherman has a morning coffee after a night at sea. This time his night was just busy finding fish. For several days, the sea has been rough and the migrants did not risk trying to cross the Mediterranean in frail boats.
Mcharek started fishing at the age of 15. In recent years, her trips to sea have taken a different turn. Migrant boats regularly cross his path. Rescuing exiles from neighboring Libya or the Tunisian coast has become "routine", in his words, as he talks to InfoMigrants.
Read more: Migrants find themselves "trapped" in Tunisia, a country that can offer them nothing
In the port of Zarzis, all the fishermen say they often come across migrants at sea. "Foreigners? We see them every time we take out our boats, "said one of them. "Look at this ship, there were more than a hundred people in it," said the 50-year-old, pointing to an imposing boat moored in the harbor.
From his usual café in downtown Zarzis, Mcharek explains that the number of "overcrowded" boats continues to increase. "We've seen them since the early 2000s, but their numbers have increased in recent years. I can't even begin to calculate how many boats I've seen over the years, there are just too many of them. . ".
Pressure from the Libyan Coast Guard
When the fishermen meet a group of migrants in difficulty in the water, they alert the Tunisian authorities. They carry out the rescue if a coastguard vessel is nearby. Otherwise, it is up to the fishermen to assist the migrants. Some have been trained in rescue at sea by Médecins Sans Frontières (MSF) to avoid tragedies and ensure the safety of the castaways.
Read more: Zarzis, Tunisia: Overwhelmed by unclaimed bodies of migrants
However, MSF did not prepare the fishermen for confrontations with the Libyan coast guard. Tunisian authorities allow their Libyan counterparts to enter their waters to intercept migrant boats. Since a 2016 agreement with the European Union, Tripoli has been responsible for part of the search and rescue zone (SAR zone) near its coasts. This has caused enormous upheaval for Tunisian fishermen, who say they are under constant pressure from "Libyan militias".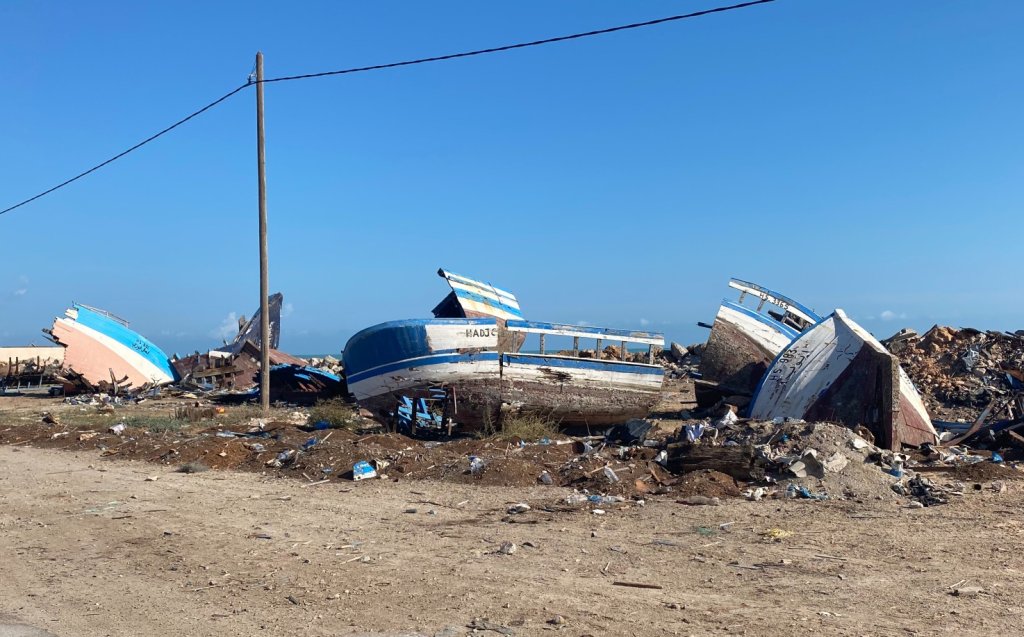 "They are armed and often shoot in the direction of the boats of the exiles to prevent them from continuing their journey. Sometimes they also shoot in the direction of our boats," explains Mcharek. "Every time we see Libyans near migrants, there are shots," adds Chamesddine Bourassine, another fisherman from Zarzis. "We have no weapons. We cannot defend ourselves against these lawless militias."
"We cannot let people die in front of our eyes"
Clashes with the Libyans at sea are not their only source of concern. The criminalization of rescue operations also worries fishermen, who fear prosecution. "My colleagues are afraid to rescue migrants because they fear being accused of playing the role of smugglers," reports Mcharek.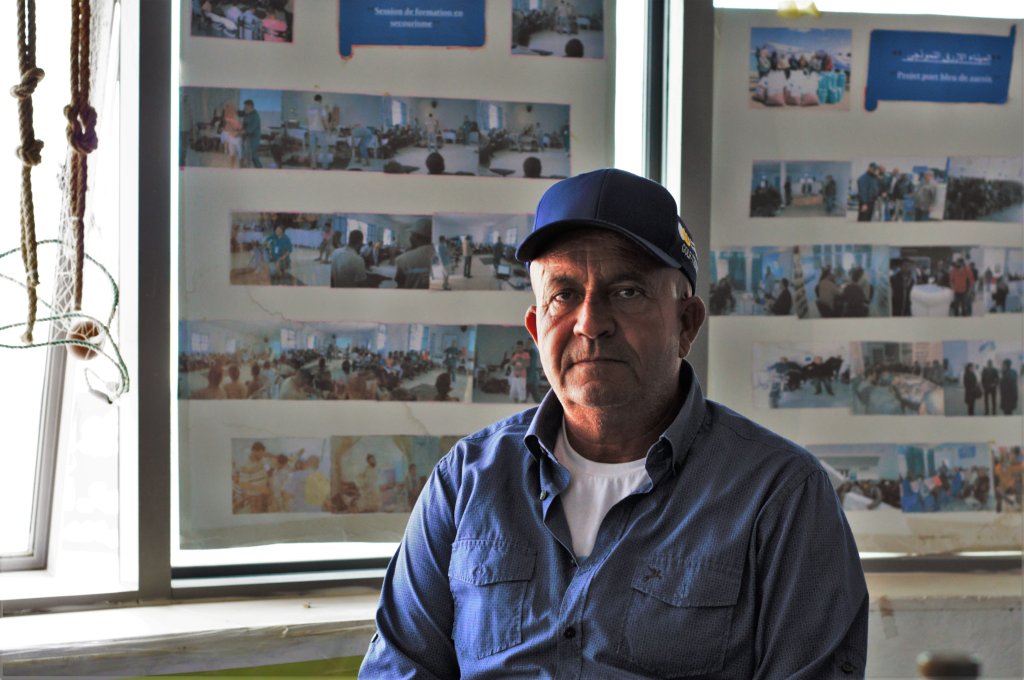 At the end of 2018, six fishermen from Zarzis were prosecuted for having rescued exiles off the coast of Lampedusa and towed them to the Italian island. They were finally released. But the case left its mark in people's memories.
Bourassine was one of the accused. Despite this negative experience, he continues to help migrants in distress. His last rescue took place in early October. "We cannot let people die in front of our eyes. We do not gain anything by doing that, it is simply humanity," he insists.
Tunisians are juggling as best they can between rescues, threats from neighboring coast guards, and their industry, which has become less and less profitable as the number of rescues at sea increases.
In addition to the loss of income, there is the trauma. Meeting a corpse floating in the water is also part of their daily life. With the currents, many bodies of Libyan waters drift off Tunisia and run aground on the beaches in the south of the country. Some are swollen with water or in an advanced state of decomposition. "The smell hits you in the guts. It's indescribable. The worst thing is seeing children," Mcharek said, his eyes dark. "We will never forget, the pictures will stay with us forever."
Leslie Carretero was reporting on location in Tunisia